Data re-entry wastes time and causes mistakes
Integration with the popular accounting and billing software QuickBooks makes your billing process easier, faster and more accurate.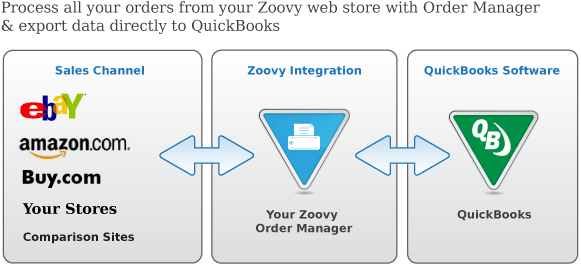 By accessing information in your common order and billing database, avoid the costly mistakes that come from copying and pasting, or even retyping, customer orders into a separate system.
Zoovy Order manager allows you to process multiple orders even when offline, integrating directly with Quickbooks to streamline the processing of large amounts of orders.
The Zoovy Enterprise Suite of packages is also available for large businesses that wish to host their databases on their own servers and use multiple copies of Order Manager.