Capitalize on multiple web stores without multiple headaches
Capture more sales with multiple niche web stores all run by one common inventory and billing system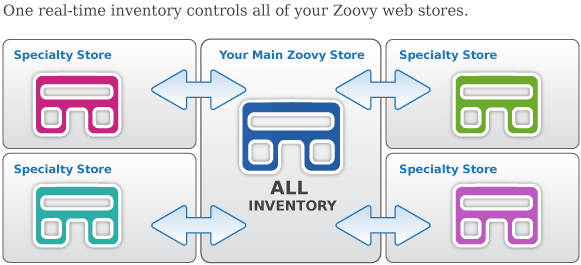 The powerful 'Multi-Sites' function in Zoovy allows you to run multiple web stores, each with a completely different look and feel.
A common product and billing database contains the information for all of your stores in one place, allowing you to track all of your inventory and orders in real time, through a single interface.
Take advantage of Multi-Sites to focus on niche areas of your product range, increasing your conversions by targeting a more tightly defined audience with specific products of interest.