Zoovy's fully integrated UPS solution enables companies to provide real-time shipping and tracking information to verified customer addresses.
Shipping with UPS couldn't be simpler thanks to the seamless integration with UPS services built-in to Zoovy 1.
Just select an order from your Zoovy store and print the UPS packing slip: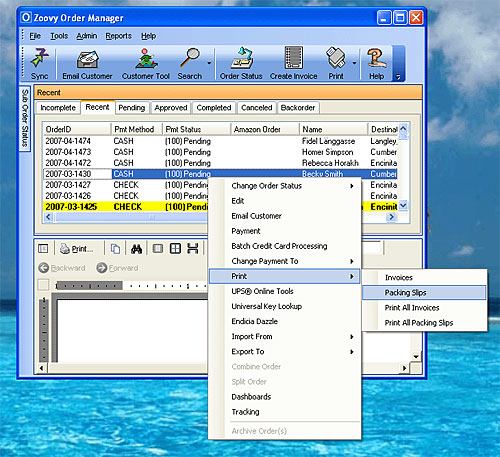 Your selected packing slip shows all of the information you need to complete the order
Simply scan the bar code on the packing slip or enter the order no. when you're ready to print the label. All information is pre-inserted for your UPS label ready to print and automatically charge to your UPS account.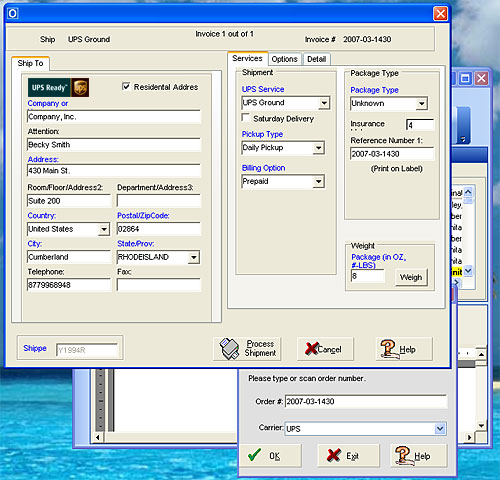 As you can see, Zoovy's built-in UPS Ready shipping really is effortless and also avoids errors with no data re-entry needed, ensuring accuracy as well as speed.

Zoovy 1 Basics

An overview of the key Zoovy 1 advantages for business growth.

Custom Graphic Design

Zoovy's in-house graphics team can help build your brand.

Supply Chain

Learn how Zoovy1 provides supply chain functionality.

Wholesale Functionality

Bulk sales & per-user pricing is easy with Zoovy 1 wholesale options.

BuySAFE Bonding

Convert browsers into buyers with the safety of bonded purchases.

Multi Store Technology

Easily manage multiple web stores with completely different look, feel & content.