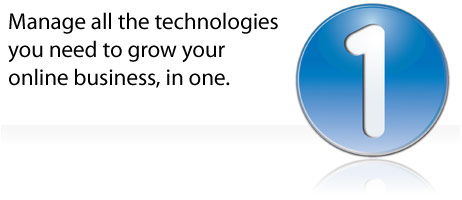 Future-proof your growth
One of the biggest challenges in growing a successful online business is picking the right technology for your needs not only now, but long into the future.
The way your technology is configured can very easily shape the future of your entire business model (and not always in a good way). The Zoovy 1 e-commerce engine has been developed over 7 years with field-tested input from thousands of successful online merchants, making it one of the most established e-commerce solutions available.
Avoid becoming a victim of your success
Establishing best business practices early on in your e-commerce technology allows you to keep growing without being choked by the workload generated from your success. Zoovy 1 integrates all of the technologies you need to do business online, creating a streamlined sales process that not only lets you keep up with today's demand, but frees you to think about tommorow's growth.
It's all in 1
Zoovy 1 takes all of the technologies and processes needed to grow successfully, and makes them available through one, easy-to-manage account. Zoovy's long standing partnerships with proven e-commerce industry names ensures the tightest integration and streamlined functionality for your business process.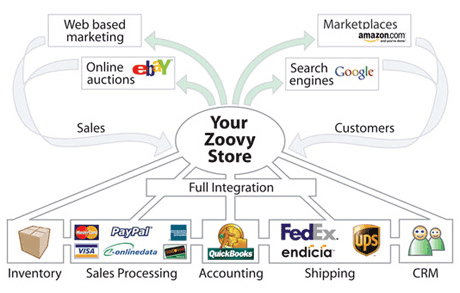 Zoovy 1 integrated functions & technologies include
Web stores with automated multi-channel selling
Real-time inventory tracking across all sales channels
Built-in supply chain, wholesale & warehouse support
Integrated shipping with FedEx, UPS & USPS
Payment processing, order management & email
QuickBooks data integration
BuySAFE Bonded web store technology
Built-in customer relations management tools
Windows desktop clients for bulk/offline processing

Which area of your online business is inhibiting growth? Click below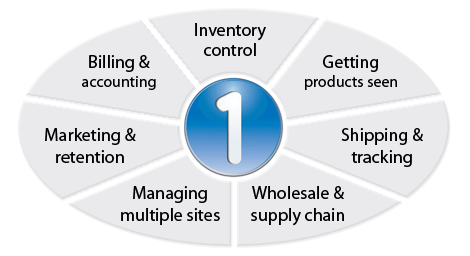 Download a free full-color information sheet covering important benefits of Zoovy 1.
(To download to your desktop, right-click on the download link and choose 'Save Target As....)